About Us
MASKS
Dresses
Hairclips
Hats
Onesies
Tutus
Christmas Items
New Items
All Items

Home
Catalog
Search Catalog
Web Site Links
Contact
Gift Certificates
Order Tracking
Event Calendar
Guest Book
Questions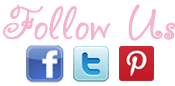 Kathy Patrick
Monday September 29, 2014
Quickly passed by your booth at Octoberfest in Lovettsville, but didn't really get to look. My 8 year old grandson wanted to find things for guys. Do you have a list of your events coming up?
Maura
Tuesday June 11, 2013
Great job Joy.
Rebecca Desper
Saturday May 18, 2013
Beautiful stuff at Strasburg Mayfest. I will be ordering.
Martha Donato
Thursday May 24, 2012
I can't wait to place an order, I have to come up with a little girl first! I might just buy the booties and have them as a ready gift. Fun, fun, fashions! And from a family with boys!
AnnaMarie
Tuesday May 8, 2012
Wow! terrific! this is so neat. how did you do this? When did you do this? I want to hear more about it.
Robyn O'Neill
Sunday March 11, 2012
Eric and I are awesome!